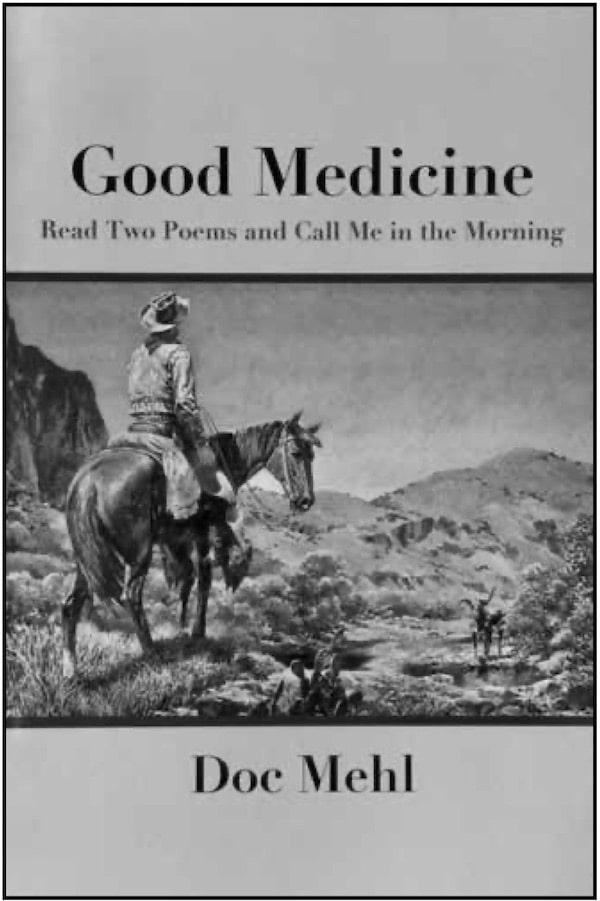 What does a singer, cowboy poet, emcee, and entertainer who is bereft of gigs do during the COVID-19 viral pandemic? Why, he publishes a book, of course!
Black Diamond resident Al "Doc" Mehl, known on cowboy poetry stages throughout North America for his whimsical and eclectic western songs, is also an accomplished poet. With all performances canceled since last March, he turned his creative energy into a book that was 20 years in the making and six months in design and production.
"I wrote and performed my first poem in 2000," explains Doc. "As the poems accumulated, I have always wanted to compile my poetry into a volume. I've recorded several music and spoken word CDs, but audiences have been asking for written copies of my performance poems as well." With this book, explains Doc, those fans will get rhymed-and-metered cowboy poetry as well as Doc's take on pacifism, family roots, health care, holidays, and many other topics.
The collection includes 95 poems (211 pages). Nebraska cowboy poet Marty Blocker says, "If you're one of those people who are corralled in an office or hobbled by concrete, Doc Mehl's poetry will slip your halter and set you free." And Alberta singer-songwriter Cori Brewster adds, "What makes my heart sing is Doc's lyrical gift, love of words, and sensitivity to the human condition." In addition to the poetry, the book includes images from over 30 acclaimed western artists and photographers.
Doc Mehl's book is available now, priced at $20 (plus $5 shipping and handling). The book is now available at DocMehl.com.