How Do You Know If You Are Tasting A "Good" Wine?
Obviously, personal preferences play a role. The same can be said about arts and food. Still, a few notions of wine tasting go a long way in understanding what you are tasting and sorting out the good from the bad, and the ugly.
At its basics, a yummy wine is a wine that tastes like "it should", is "in balance", and has a "long" finish without any undesirable aftertaste. A good wine can be "simple" or "complex", old or young, dry or sweet, fruity or earthy. It does not matter.
If you taste a cabernet sauvignon, you expect it to taste like a cabernet sauvignon, right? The wine will be bold, dry, mouth-filling, with lots of dark fruits such as plum and cassis, with hints of mint or green leaves. If aged in barrels, the wine will develop additional aromatics such as oak, vanilla, perhaps chocolate, or tobacco. Meanwhile, a sauvignon blanc will be medium to full bodied, fresh, crisp, high in acidity, and flavourful. It will exude aromatics associated with gooseberries, fresh-cut grass, grapefruit or pineapple. It may even give you a tantalizing whiff of "cat pee", signature aromatics of the grape.
A cabernet sauvignon or a sauvignon blanc that smell and taste as described above are deemed "true to varietals," meaning they taste "as it should". Sure, your wine might not have all the flavours, but, if most of them are there and your wine is "in balance," then you have good wine in hand. Unfortunately, the only way to know if a wine is true to varietals is through experience gained through mindful, guided tastings supported by prior knowledge of what a merlot or a pinot gris should taste like, then looking for those characteristics in your glass. Practice is key.
The notion of "balance" refers to the idea that all aspects of the wine are in proportion, creating a pleasant whole. For example, a cabernet sauvignon will be in balance if it is not too tannic or too acidic; too sweet or too astringent. Hitting that perfect balance is the "holy grail" of wine producers. That mysterious interplay of flavours, textures and aromatics that can exalt you into mind-altering moments — such as the ones experienced by Miles in the movie Sideways (although I thought he was a bit over the top).
How do you know if you are tasting a wine that is in balance? Easy – the wine will be pleasant, luring you into having another sip because it's that good. That's it! Trust your guts on that one. Just as you would when tasting a dish – say a stew. The stew will be in balance if it is not too salty, or fatty, or bland.
OK, two final points. A long finish in wine refers to the lingering of pleasant flavours and textures on the palate. If it lasts more than a few seconds, the wine has a "long finish". You will know if your wine has a "short finish" if the end is "watery" and quickly vanishes into "boringness". Finally, the off aromatics and flavours are obvious to all. Say, if the wine smells flat, overly earthy, it is oxidized. If it smells like an old, wet cardboard box, it is cork tainted. Happens to the best of them.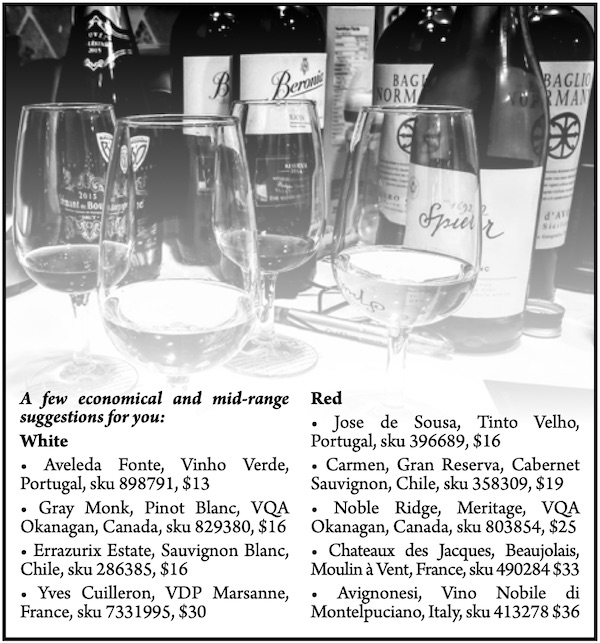 An OK $10 wine can be found, but chances are they will taste simple and generic in character, like a can of tomato soup or a no-name block of cheese. Not bad, but not particularly memorable. Many of these wines are mass-produced and highly manipulated with additives to taste the same year over year. Still, there are regions known to produce good quality wines at reasonable prices thanks to their economy and perceived lack of value. The analogy that comes to mind for these wines is the dishes prepared in small quality independent cafes. Chile is one of those wine regions.
It has near-perfect growing conditions, and it produces international grapes such as cabernet sauvignon, merlot, chardonnay, and sauvignon blanc very well. Portugal, Greece, Argentina, and even Canada, offer similar deals.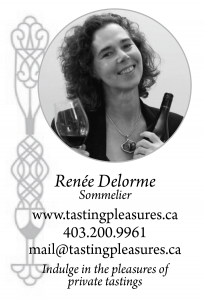 I like simple, well-made wines for everyday drinking. And when I want to splurge and get more complexity, I buy a mid-range Italian or French wine of a lesser-known region. Not that I do not like more expensive wine but, budget is a consideration. Besides, if you pair your humble wine with the right food, it will elevate your tasting experience in ways that will surprise you. And achieving these results is one of the Sommelier's favourite sports.
Cheers!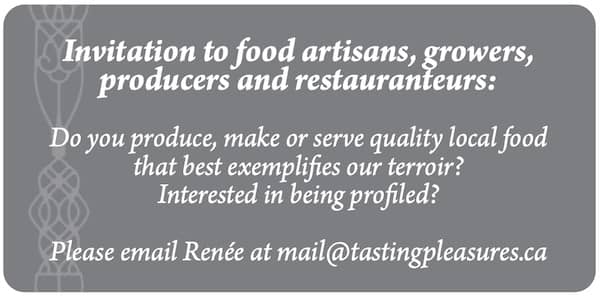 ---