I remember it like it was almost yesterday; it was the turn of the last millennium and I was still using film in my studio. After a portrait session, I'd send the film to the lab for processing. A couple of days later, I'd pick up the film and proofs. Then I'd call the client to come view their images and at the same time, I'd label a file folder with their name and insert the negatives in there for safe keeping. Aside from a fire –resistant file cabinet that was the extent of archiving that was possible with their images. The names were cross-referenced so I could retrieve any negative given either the date the session happened or the client's name. Even today, we can usually retrieve any negative taken within the last 35 years in a matter of 10 minutes.
Then along comes the digital era. What's happened to archiving?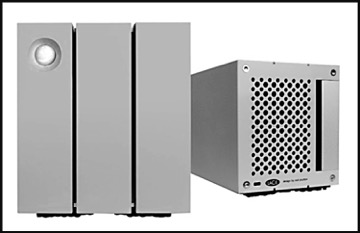 Instead of labeling a manila folder, now we copy every session to multiple external hard drives. I've saved the data in 3 places for security. If one drive self-destructs, I've got 2 more. That's worked fine so far even if it is a bit of a pain. I try to make the multiple copies ASAP after the photo session. I just have this fear of forgetting to copy the files to the storage drives and just formatting the card for the next session. Being mildly paranoid has its advantages some time. Even though I am quite disciplined with clients' images, I wasn't as concerned about backing up my personal external drive. Why worry? Well, I shut down my computers and all my drives for a couple of days when we were out of town. When we returned, I fired up the whole system and only my drive refused to budge. It tried, it clicked, it made a few noises, but I couldn't access the data. It's at this point that one starts to think of everything that's potentially lost. I sent this drive to people who know drives and there was a good chance that we would get the drive working long enough to move the files to another drive. Unfortunately, everything was gone without warning. After that, I was determined to not leave myself exposed like that again.
The best solution I've found is made by Lacie and can be ordered through The Camera Store. It's an external drive with twin 4 TB drives. Everything is saved to one drive and mirrored (copied) onto the second drive. The theory is that it's extremely unlikely that both drives will crash at the same time. If one does, the defective drive can be removed easily out the back door and replaced. Then the system will automatically reload the fresh drive with all the data copied off the existing drive. When the price of hard drives drops further, I can upgrade both drives with 2 larger capacity drives. The unit will handle any size hard drives as long as they are equally matched to get maximum benefit; otherwise the effective capacity will match the smaller of the two drives.
Before something drastic happens to your files too, take precautions and back up your data properly. If you think that it's expensive to purchase a mirrored external drive for backup, try pricing out the cost of data recovery. And they offer no guarantee that they can always recover 100% of the files.
Until next month,
Peter Gold, MPA
403.949.2748
Gold Photography
goldphotography@gmail.com